7 tips for the successful migration of your CMS website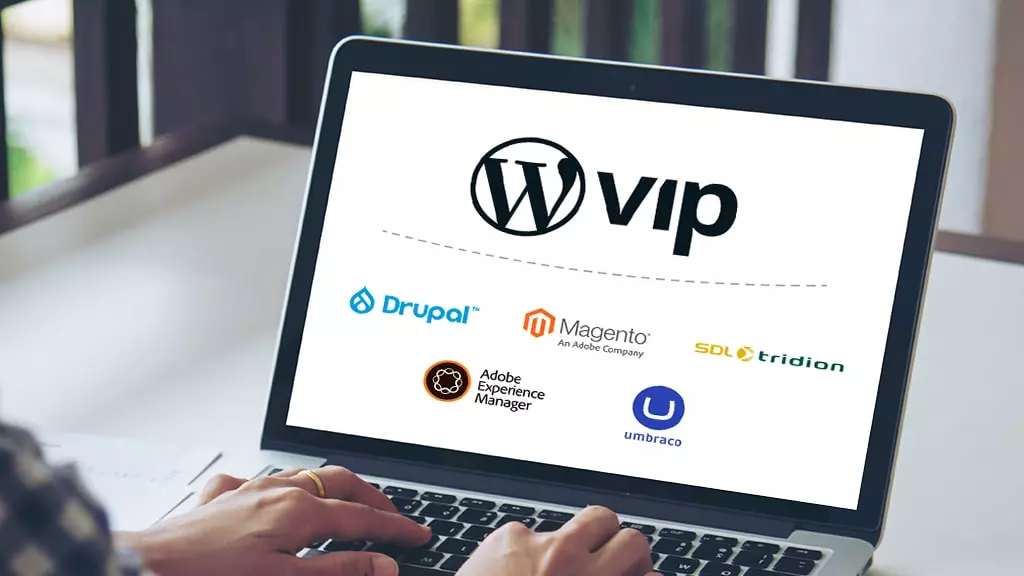 Reading Time:
5
minutes
7 tips for the successful migration of your CMS website
The migration of content management systems is a tedious and complicated task, but essential in the case of companies with a CMS website that has been left almost obsolete in the new digital era.
If your current website has one or more of the following problems: 
      Speed problems. 

      A high amount of downtime. 

      A lack of support from the platform. 

      Limited handling of large quantities of traffic. 

      Lack of a personal brand.
The solution is a team of professionals to carry out an appropriate migration of your CMS.
Discover the keys to the success of your business website
In this regard, we want to reveal the keys to achieving successful migration with the end goal of your website and applications meeting the needs of your users, improving the consumer experience, and the way that your employees work. 
First, focus on the main steps to follow to migrate your content:   
        Carry out analysis of the original website

        Set up a target environment

        Transfer the content

        Migrate the design and adapt it to your needs

        Launch of your new website
Below, we reveal the 7 tips for moving your CMS website to WordPress VIP along with some of the benefits and optimizations it brings to your business.
1. Backup copy and data from the old CMS website
Beforehand, assess the costs and risks associated with the transition. According to this, you can save on non-essential costs and invest your time in an optimal way so that your business is not affected.
Before beginning the migration to your new CMS website, the first step you need to bear in mind is making a backup copy of all your content and your data, by storing it in an accessible and, above all, secure place.
It is also important to analyze your data architecture compared to that used by the destination CMS, identifying the areas in your content that are likely to be modified during the transition -such as the change of format or the field attributes-. By doing so, you prevent the loss of information or variations in content.
This is essential to ensure that all your information is safeguarded from any problem that may arise during the migration.
2. New web structure and SEO
Although it is true that migrating a CMS website to a new one affects SEO, it does not mean that it has a negative impact on all the work accomplished so far. Fortunately, we have tools that help to maintain your classifications of the most important keywords -and even improve your positions in the search engine- but it requires a high level of experience and skill, therefore, to implement them it will be necessary to place your trust in a company that helps you with web support and understands the implicit nuances of SEO -especially if you do not have internal experience in this area-.
Before the migration, bear in mind these guidelines in order to prevent errors that could be costly:
       

Keep your metrics from Google Analytics

in order to compare the information obtained in the past with that generated after the migration. The most important data to analyze is the average load time of the

page, average session duration, the average pages per session rate, and traffic sources, as well as the bounce rate

.

       

Supervise all your URLs

.Check through your old website before and after the migration to the new CMS in order to repair broken links or incorrect redirects.

       

Analyze and correct the SEO components in the destination CMS.

After migrating your CMS, examine the pages that need to generate more traffic and optimize them by improving the meta tags, the SEO title, the meta description, the URL structure, and the content of the texts.
By bearing in mind these tips, your site will be completely optimized for SEO, thus enhancing its proper functioning and positioning it among the best positions in search engine results.
3. Optimization and integration of the new web content
The effectiveness with which a CMS platform uses resources is a distinguishing factor. In general, conventional platforms are not prepared for adding a large number of elements, features, and modules. This causes the website to be overloaded and, thus, to operate slowly.
Consequently, the slow loading produces an unsatisfactory consumer experience for visitors, it increases the bounce rate and hinders the positioning in search engines, thus losing potential clients.
In order to complete the migration faster, optimize your data and eliminate unnecessary aspects that may slow down your website. At the same time, structure your content using a spreadsheet to track how the content is interconnected in the different sections of the site. Thus, you will order your content to make it easier to search and filter within the back-end and front-end.
Even so, unfortunately, it is possible that with migration you will have to deal with crawl errors and slower loading times on the site. However, these are easy problems to resolve if you establish an ongoing quality control program, with report monitoring protocols.
4. Integration of plugins and personalized code for your CMS website
Changing to a new CMS web manager can have endless benefits. One of which is the large amount of updated characteristics and features to develop on your site. For example, within the WordPress ecosystem there are more than 55,000 integrable plugins and themes to choose from. Once you have chosen the company that is going to accompany you throughout the process, they will develop the new tailor-made features, customize your website and integrate it with other platforms. Likewise, with open source, personalized and 100% secure code.
All of this will result in greater satisfaction for your audience and greater productivity from your employees.
5. Improve security in your new web project
Internet security is one of the requirements that need to be considered for the transition of your CMS website. Unfortunately, large companies have suffered cyber-attacks due to security breaches on their CMS.
Ensure that your infrastructure is secured by having the assistance of an operations and systems team that works with the highest security standards for high-end web applications, and with fully encrypted traffic. 
Also, confirm that your migration process complies with all current legislation, particularly, with GDPR -as you will handle a large amount of personal data-, and also obtain official approval from all the parties involved in the process -both internal and external-.
6. Audit before launch
You should always have a backup plan to support us, in case the migration fails or results in more setbacks than those envisaged. Therefore, predict possible scenarios that you may encounter and plan solutions to prevent them becoming a large-scale problem. Thus, if you ultimately have to use your plan B, the reaction time and effort invested by your team will be minimized.
This will be the point when it is necessary to carry out an audit of the website and monitor to ensure that there are no errors. Also, analyze how all of that information -files, metadata and hyperlinks- is managed on your current CMS in order to subsequently start indexing.
7. Optimize the performance of your CMS website
It is important to also carry out continuous updates, not only of plugins and extensions but also of the adaptation of the technology in the CMS website environment to the new requirements for performance measurement. The aim is for your project to perform effectively and achieve an optimal playback speed, and be flexible when loading on any device.
Having carried out the migration to the new environment, give yourself a period of several weeks to ensure the proper functioning of the new website, tackle the problems and errors that may arise during this time, and adjust the workflow in line with the new CMS.
Find an expert team for managing CMS website migration projects
Bearing in mind all these tips, finding a project manager devoted to supervising the CMS migration process can make a big difference. The project manager will monitor milestones and boost communication between all the parties involved in using the platform -editors, marketing and IT specialists, etc.-. This expert migration team will divide the process into smaller phases, delegating duties and responsibilities to the different members of the team.
As you can see, all the steps are essential to achieve a satisfactory migration, and placing your trust in a project manager devoted exclusively – due to their extensive experience- to managing the CMS migration process can be decisive to make your new site a real success.