Telework, social interaction and team building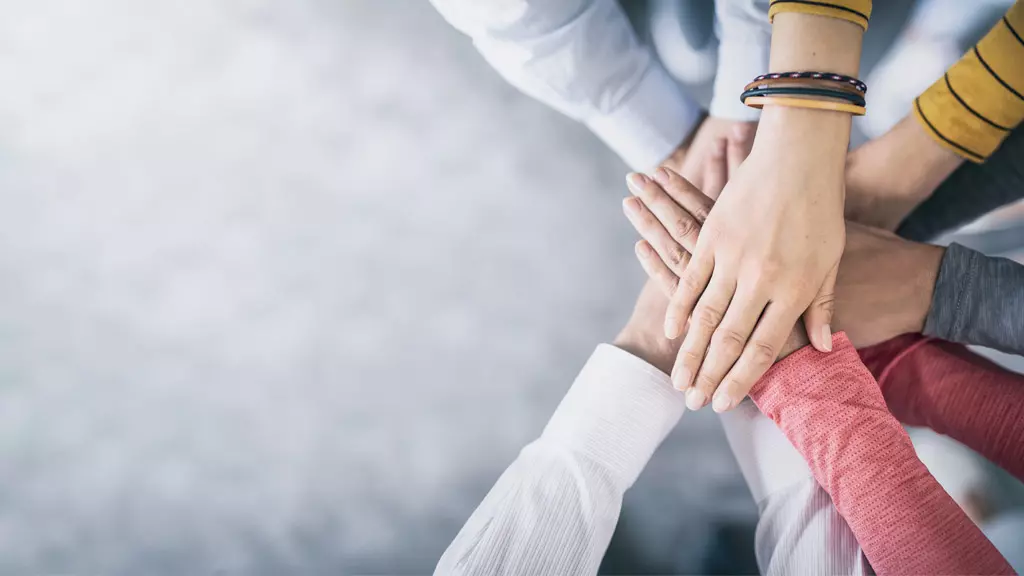 Reading Time:
3
minutes
We analyse how digital team-building actions carried out using gamification techniques make it possible to improve group dynamics, with a very positive impact on working from home. Telework—a form of working that is here to stay—affects group cohesion among employees.
Telework has been one of the biggest buzzwords during the Covid-19 crisis, going from being an emergency option that was not widely implemented in Spain—as only 4.8% of employed persons worked from home before—to becoming a reality that was suddenly imposed during the pandemic and that will last beyond it under a new law.
It goes without saying that working from home was—until Covid-19—an aspiration for most workers due to its many advantages (less stress, work-life balance, more flexible working hours, etc.), but the progress made over a few months instead of years without enough time to properly plan it out has completely transformed the workplace. It's an authentic revolution and a new way of working that had not been popularised in Spain and that—due to the impact it has had on workers—can affect their job performance and in turn, the company's bottom line.

Lack of interaction among workers
The gradual return to work over the coming months can be likened to going back to school. If you ask schoolchildren why they're looking forward to going back to school, they'll surely tell you that it's "to see their friends". In contrast, if you ask workers who can really choose to work from home whether they're willing to do it and how often, such as this LinkedIn survey, most of them will talk about the importance of flexibility and finding a balance. "I sometimes miss the cooking contests, breakfast birthday parties or after-work drinks", a respondent answered.
Contact, cohesion and interaction. Humans are social beings and this is the reason why telework can have a negative impact in terms of four aspects:
Isolation and loss of human interaction
Lack of identification with the work group
Reduction of group idea creation, innovation and learning
Decrease in performance and creativity
Team building: from in-person to digital
Team building is a concept that dates back to 1927, when experiments were conducted at an electric works factory in Chicago to study the relationship between productivity and work conditions. Since then, companies have participated in sports activities, escape rooms, contests, breaks, etc. to improve employee performance and motivation, as well as achieve:

Due to the rise of telework and the restrictions on carrying out in-person activities of this kind, employees need digital tools to deal with these changes and maintain group cohesion. And this is where gamification for companies comes in.
Gamification: bringing people together by playing
In comparison with other traditional methods, carrying out a team-building activity through gamification:
Increases people's engagement and motivation
Promotes action by attracting the attention of participants. Turns boring tasks into pleasant ones, and tedious processes into fun ones
Enhances learning in a simple way to acquire new skills; through strategies and methodologies based on psychological theories of human behaviour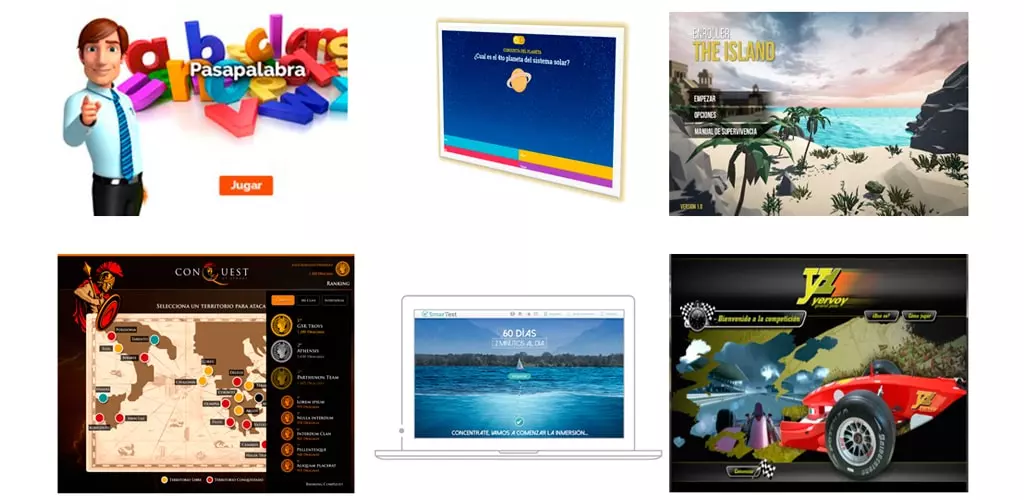 To this end, there are games that work for gamification, which—due to their themes and playability—are suited to the digital team-building initiatives sought out by companies in the new scenario brought about by Covid-19:
| | |
| --- | --- |
| The Game | What does it consist of? |
| Quix | A game of questions and answers in real time in which players personally interact with each other using questions and answers with a countdown |
| Quizz | Educational games: The Alphabet Game, Who Wants to Be a Millionaire, Boom!, Trivial Pursuit, Wheel of Fortune, The Million Pound Drop Live… in which content is presented and the user has to interact with it to continue playing |
| Conquest | An adaptation of the board game Risk for the conquest of territories in which users can play as user groups or form teams to play together |
| Escape Room | A fun learning experience where the user has to tackle different challenges related to the content to 'escape' from the scene where the game takes place |
| Racing | A game in which users must go through different stages to achieve a goal where the difficulty level increases as users continue |
| Smartest | A specific methodology for the rapid assimilation of concepts consisting of a daily battery of specialised tests |