Join us for a visit to WordCamp Europe 2022, the WordPress Global Conference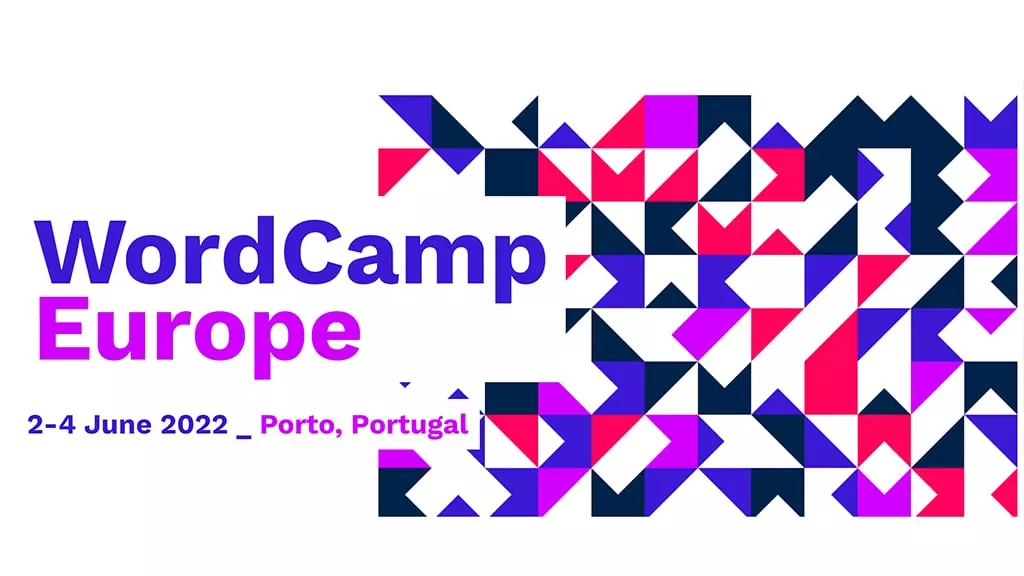 Reading Time:
4
minutes
Join us for a visit to WordCamp Europe 2022, the WordPress Conference
This is the tenth edition of the congress Word­Camp Europe 2022 that brings together the European WordPress community and that this time will be held in Porto. And, how could it be otherwise, Quodem wanted to be present at this meeting. An opportunity to meet and exchange ideas with users of the leading CMS platform and web developers.
In case you feel a bit lost… WordPress is the world's largest open source web content management platform, used by over 43% of websites today.
Supported by its global relevance, WordPress has been organizing this three-day event for years. Many talks, workshops and practical sessions adapted to all levels of knowledge and skills related to the use of this CMS are held.
In addition, due to the high number of attendees at the event – both large multinational corporations, small companies and individual users – it's the perfect opportunity to expand your network, participate in product demos that can align with your business strategy and even discover first-hand the experience of employees and customers with WordPress.
At Quodem, we work hand in hand with WordPress VIP – the agile content platform revolutionizing the enterprise world – to provide our clients with the best technology to support the digital transformation of their businesses. And, without a doubt, WordPress VIP is the most robust, secure, and effective solution to host their platforms. For this very reason, we accompanied the WordPress giant in such a special meeting.
Discover the WordCamp Europe 2022 schedule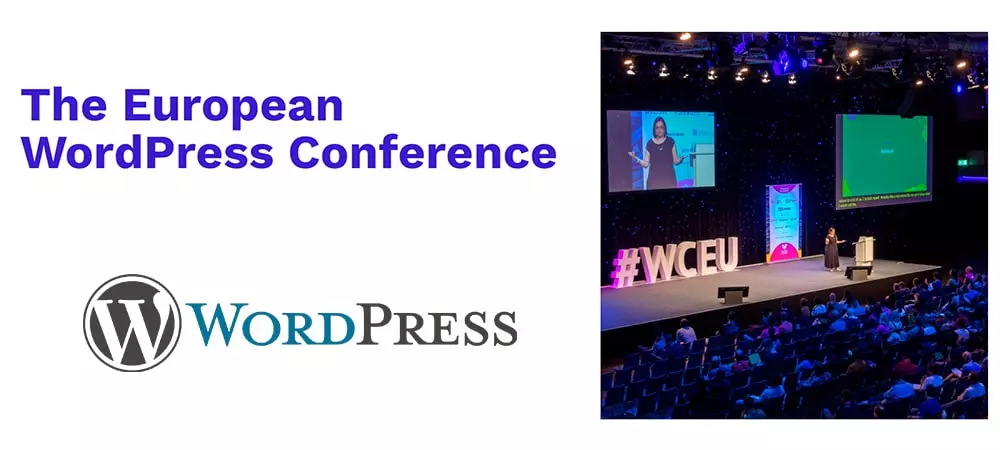 Contributor Day: Held the day before Word­Camp Europe 2022, Thursday, June 2nd. It involves bringing together a variety of people – whether developers, designers or mere users – from around the world who contribute daily to WordPress and can contribute their experience and points of view to help improve the project. Also, on this day, event participants will be able to sign up for a wide range of workshops.
WP Cafe: This is an informal space created for attendees to meet, connect and talk about different topics. The area will have three sections differentiated by color -beginner, intermediate or advanced level- and will have an assigned topic for each one of them -although there will be the possibility of creating a new topic of conversation according to our interests-.
Friday, June 3rd – Saturday, June 4th: The doors to the congress will open on Friday at 09h in the morning – with the official inauguration at 10:30h with the opening speech – and will close at 19h in the evening. From 11 am onwards, several simultaneous conferences will be held every hour, from which you will be able to choose according to your interests. Each of them will be focused on a specific area: WordPress community, development, accessibility, business, Gutenberg, content, management or design. You choose!
Meet the WordCamp Europe 2022 speakers               
You will be able to enjoy numerous sessions of expert speakers in the WordPress community. Addressing virtually all areas of the business for which WordPress provides its services. Thus, you will have highly qualified professionals in the field of web development, software engineers, marketing strategists, web commerce, content designers, among many others.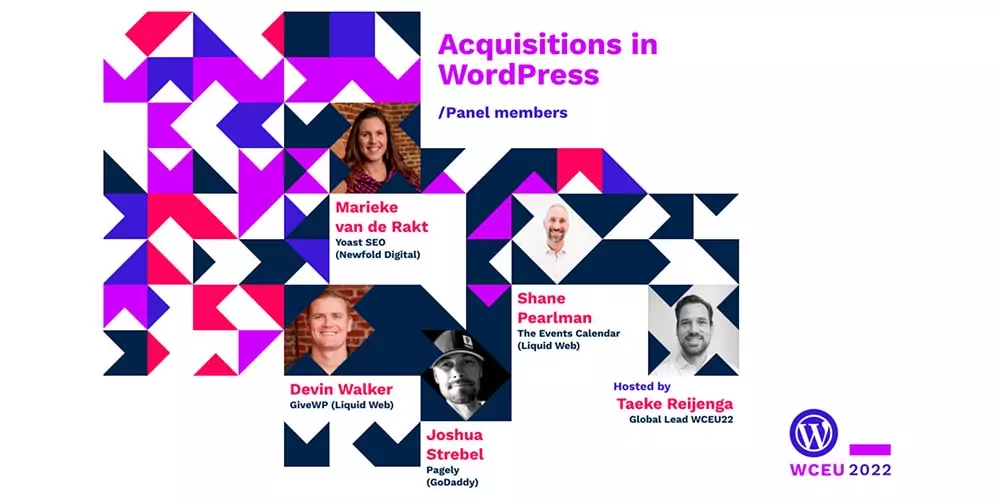 If you want to know in depth each of the professionals who will give voice to Word-Camp Europe 2022, you can find out more here.
Congress side events
In addition, during the days of Word-Camp Europe 2022, some of the participants have voluntarily organized a series of side events open and accessible to all WCEU attendees and contributors. Find out about them all!
Quodem, WordPress VIP Silver Partner, in Porto
WordPress VIP is the agile content platform that revolutionizes the business world and has become the best option to develop your business website. A high-end service designed for large companies, with all the ease and adaptability of WordPress but in a 100% secure environment and with specialized support.
Being aware of the high potential of the platform -and with more than 15 years of experience developing CMS-based applications internationally- Quodem became the first WordPress VIP Silver Partner in Spain and Latin America. This positions us as the best ally for large companies that want to develop their business web with total security, developing their web CMS under the WordPress VIP ecosystem and thus boosting their business.
With that in mind, how could we miss this great meeting? At Quodem we couldn't miss the opportunity to connect with our global WordPress community and enrich ourselves with the knowledge and experience of the great professionals attending from different parts of the world.
If you don't have the chance to attend, don't worry. As a WordPress VIP Silver Partner, Quodem will be present in the front row, and we will tell you about the major milestones as the event takes place.
Stay tuned for all our communications!